Innovative Technical Textiles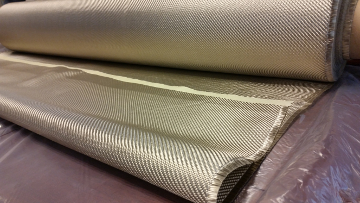 Technical Textiles (TUT) are key engineering solutions for several applications and are used globally in a variety of industries. These materials exhibit high properties levels by respecting a long lifetime, durability, strength and weight.
Thanks to the technical performances and functional properties (high tensile strength, elongation at breaking force and high thermal resistance) of FILAVATM continuous yarns, the composite reinforced by these structures deliver an outstanding resistance to impact stress.
As a result of its especially engineered construction patterns, ISOMATEX's technical textiles (woven fabrics, UD, Biax, …etc) possess flawless properties allowing to achieve successfully the multipurpose demands for specific end-use applications. Our industrial textiles, woven fabrics and associated product range; offer various solutions to solve and address the high strength and stability requirements combined with thermal, electrical and acoustical insulation needs. High mechanical properties of continuous yarns FILAVATM as Tensile Strength and Young modulus and resistance to high temperature, chemical and alkali-resistance offers a unique combination of properties making FILAVATM completely compliant to the technical requirements of such high-end applications.
Our technical textiles are used in many applications such as protective fireproof barriers, filtration, belting, welding protection, corrosive liquid protection and/or chemical resistant blankets, insulation blankets, heat protective covers, high temperature resistant barriers in various industrial sectors such as : aerospace and automotive, defence, building and construction, windmills, marine, …etc.