Fils retors hybride FILAVA Para-Aramide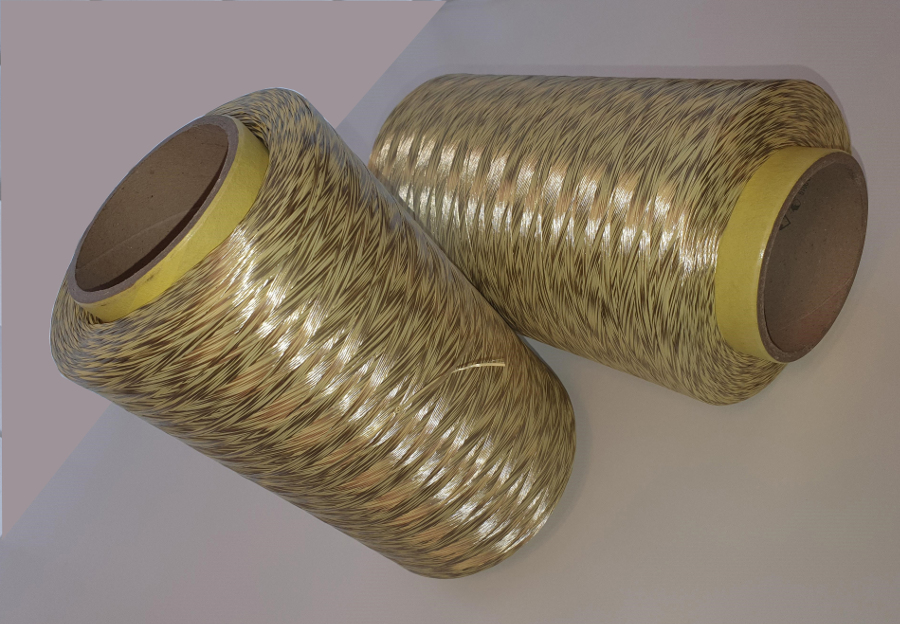 ISOMATEX, always at the fore-front of innovation, is proud to announce it latest hybrid solution to offer an ever-increasing high-performance cost-attractive fiber reinforcement solution for advanced textiles and composites bringing hybrid products to a new level while also contributing to a more sustainable future. This newly developed conventional (twisted) hybrid yarn consists of 50% of ISOMATEX's FILAVATM, a high-end natural mineral magma-sourced fiber, and of 50% of para-aramid fiber, a man-made strong synthetic organic fiber, while both: High Tenacity or High Modulus can be used accordingly.
The combination of these two high-end fibers results in a cohesive yarn with a unique cut and abrasion quality with high-mechanical, high-temperature resistance with very good dimensional stability, light-weight, high-alkali resistance and high-acoustic properties.
ISOMATEX's hybrid FILAVATM – para-aramid conventional yarn is a flawless solution for a wide range of applications: central strengthen member in optical cables offering the required functional properties with additional new qualities, unique woven fabrics for fire-protection clothes or bullet-proof vests, body armors, optimal reinforcement for tires and rubber goods, filament-wound pressure vessels, protective gloves, helmets, belts and hoses for industrial and automotive applications, aircraft interior, body parts etc.
ISOMATEX's hybrid FILAVA/Aramid conventional yarn has very good impregnation qualities and shows very good behavior during downstream processing in different textile machines. Thanks to both yarns' high-mechanical properties (high-modulus and high-tensile strength), the composite manufactured from the developed hybrid FILAVA/Aramid yarn can be used for load bearing structures offering superior mechanical performances as well as superior bending, impact absorbing and fatigue qualities. The better drapability of the hybrid allows also the manufacturing of composites with complex-shaped parts.
ISOMATEX is dedicated to always make available better products for a wide range of industries while offering them a cost-attractive solution. With our latest hybrid we are offering not only the best of two high-end products, but an enhanced product in its own right.